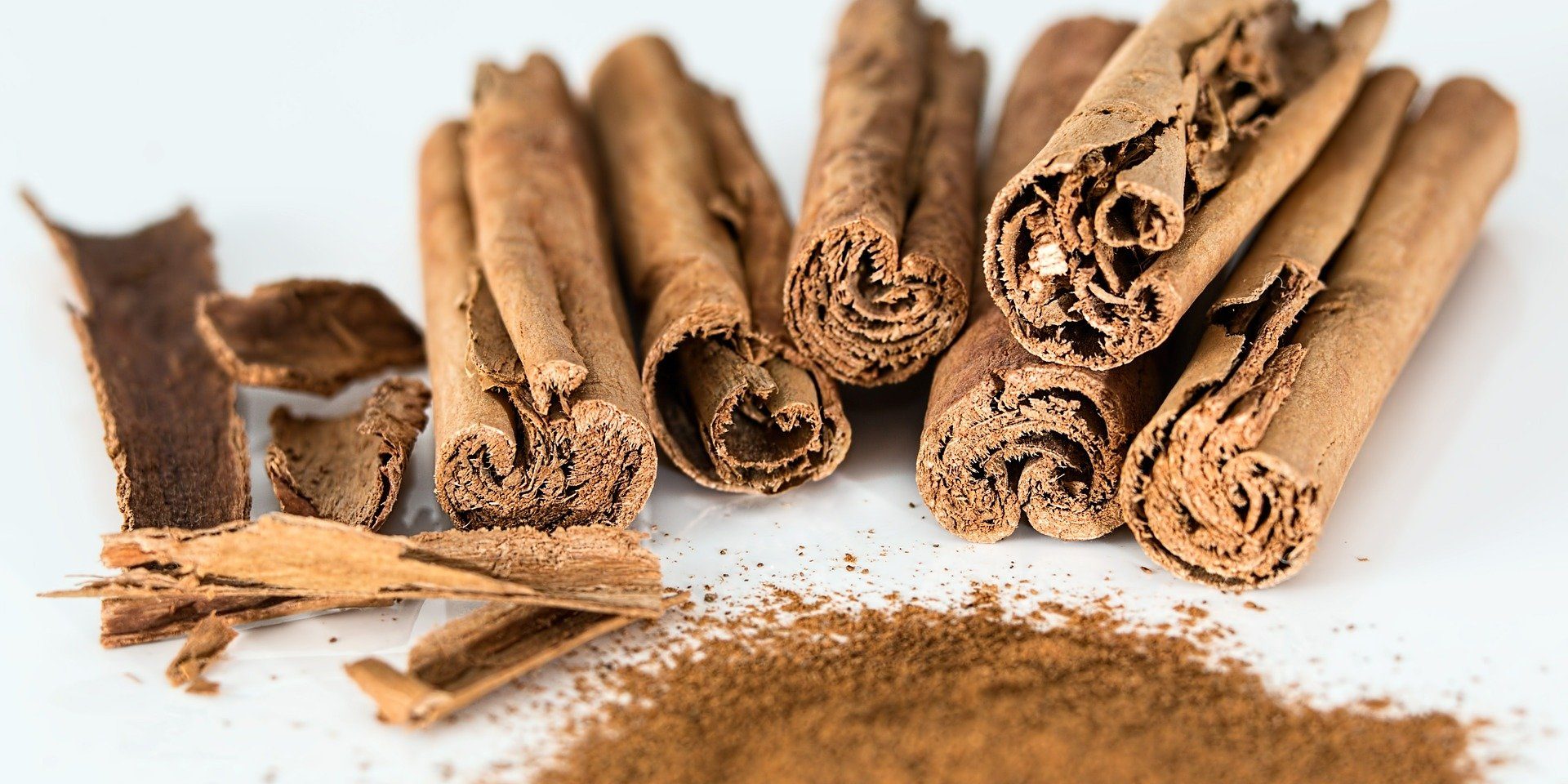 Cinnamon is well known to everyone, for its hot and spicy flavors in the kitchen. In herbal medicine, it has been used in traditional medicine for thousands of years.
There are two types of cinnamon:
– Cinnamomum verum, known as Ceylon cinnamon
– Cinnamomum cassia, known as Chinese cinnamon
Available in various forms (herbal tea, powder, capsules, essential oils), their therapeutic virtues are numerous and recognized.
Cinnamon nevertheless remains a plant with pharmacological properties, and must be used with care, taking into account the possible undesirable effects in the event of excess usage, and avoiding certain interactions.
Medicinal properties of cinnamon
A powerful general anti-infectious agent, cinnamon boosts the immune system, making it a perfect ally in dealing with all the ailments of winter. It is also a very good general stimulant for treating fatigue and depression.
Due to its antifungal and antibacterial properties, cinnamon is recommended to remedy intestinal disorders (bloating, spasms, nausea), oral infections, cystitis, vaginitis, etc.
Cinnamon is also called "poor man's insulin" because it acts as a glycemic regulator by lowering blood sugar levels. It is recommended in the event of type 2 diabetes (non-insulin-dependent), blood pressure or obesity.
Finally, its properties are recognized in the prevention of several cancers. 
Adverse effects and precautions towards use
If the recommendations for use are followed, the side effects of cinnamon in herbal medicine are rare.
Excessive intake of cinnamon, however, can overload the liver and cause headaches and nausea. It can also damage the lining of the stomach and intestines, as with many spices.
When applied locally, be careful with cinnamon essential oil. Dermocaustic, it can cause irritation or even burns to the skin and mucous membranes. It is imperative to dilute it with other milder essential oils, or with vegetable oils.
Also be careful when using Chinese cinnamon (Cinnamomum cassia). Unlike Ceylon cinnamon (Cinnamomum verum), Chinese cinnamon is particularly rich in coumarin. Coumarin is potentially toxic to the liver and kidneys beyond a certain amount. It is therefore necessary to know the type of cinnamon used and to master the dosage and avoid interactions with other plants containing it.
Finally, an overdose of cinnamon can cause heart palpitations, especially when taken simultaneously with coffee or black tea.
Interactions to avoid:
As mentioned previously, cinnamon is recognized for its regulating effects on blood sugar. However, it is important to avoid interactions with other anti-diabetic treatments, whether herbal or drug-based. The risk would be to multiply the action and cause undesirable effects (hypoglycemia, excessive sweating, tremors, visual disturbances, dizziness, anxiety, etc.).
Cinnamon also has anti-coagulant effects, especially Chinese cinnamon (Cinnamomum cassia). It is therefore not recommended for people following a blood thinning treatment or in combination with other plants with anti-coagulant effects, otherwise they may cause bleeding, haemorrhaging or bruising.
Finally, people already taking medication for cardiovascular disease or an ulcer should avoid cinnamon.
Other contraindications:
Cinnamon is not recommended for pregnant women, or for young children.
It should also be avoided in case of hypersensitivity to the plant and in case of allergy to Peruvian balsam.
In case of doubt, prolonged symptoms or side effects, it is best to consult a doctor or pharmacist.