Specialist in natural health and preventive health strategies​
A former top-level sportsman (athletics) and Doctor of Pharmacy, Raphaël Perez has been passionate for over 20 years about the tools and natural fundamental principles that help maintain and restore health. This passion was born with the practice of high level sport and continued to grow during his studies in pharmacy. During university studies, he discovered the interest and limitations of allopathic treatments, but also of plants and essential oils. He develops his own method thanks to the different approaches he has been trained in (nutrition, fasting, NLP, stress and emotion management, communication with oneself and with others, sophrology).
Author, speaker and natural health coach of international renown, he has already inspired more than 100,000 people to change their lifestyle for good, including more than 4,000 people from 25 countries who have received direct individual coaching.
Very much in demand from all over France and many others, he is developing a very effective online coaching. In more than 10 years of experience, he has become a specialist in natural health online coaching.
He has personally trained several natural health practitioners, who conduct online consultations in French, English and Spanish.
Its purpose is to inspire people and help them become more self-reliant in managing their health and well-being.
Its publications (articles and videos) have been consulted more than 10 million times.
Author of 5 reference books, in French, on natural health among which "Diabetes is not a fatality" and "Your health with the authentic Cretan diet" and more than 20 ebooks, also in French, on diet, fasting, intestine or certain pathologies such as diabetes and multiple sclerosis. Some of his books have been translated into English, Spanish and Portuguese.
He is involved in 2 documentary films on natural health: "Regeneration" (November 2018 – see trailer) and "Vivante" (to be released in 2020).


Dr RAPHAEL PEREZ'S VALUES FOR A GOAL
To help you achieve a better quality of life and greater independence in managing your health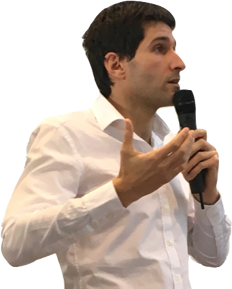 HEART
At the heart of my values are fundamental principles: heart, generosity, empathy and listening.
EXCELLENCE
A major objective to facilitate the dissemination of best practices in natural health and active prevention.
CLARITY
To listen to you and provide you with clear advice and simple explanations so that you can learn, understand and act for your health.
INNOVATION
In order to offer you the best in coaching and training, I closely follow the evolution of knowledge in prevention, natural health and personal development so that our method is always at the cutting edge of innovation.
RESPECT
Respect for people is a priority. Each person is unique, deserves to be taken into account as a whole and supported to progress.
COMMITMENT
Being committed and involved. Nothing is left to chance so that you feel welcomed, surrounded and accompanied in the best possible way, at every stage of your coaching or your programme to improve your health and quality of life.
He has been involved with the ALIS association (since 2013), the Santé Espoir association (since 2016) and the NGO Association des Jeunes Environnementalistes pour un Développement Durable (since 2017).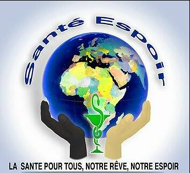 Santé Espoir is a universal association based in France and Cameroon, a pilot country, targeting 54 countries in Africa and the developing world. Santé Espoir now has members in several countries in Europe and Africa, as well as in the United States and Canada, for access to first aid by all for families who have remained in their countries of origin.

The NGO Association des Jeunes Environnementalistes pour un Développement Durable (AJEDD) works for sustainable development with a mission in three areas: environment, social and economy. It promotes access to education, quality food and education in permeaculture, nutrition and health by combating undernutrition.

The purpose of the Association Liberté Information Santé is to provide the public with information on health, free and independent of any lobby. The objective is to provide an in-depth reflection and a questioning of health practices allowing everyone to be better informed in order to make informed and responsible choices for their health in general, vaccinations, various pollutions.